Thursday, December 24, 2015 / by Ken Kordenbrock
Get Preapproved for a Loan

-

Get a lender that you feel comfortable with and get pre approved before you look at a house. A lender can tell you what you qualify for. Lenders will know what interest rates their clients will get so they can estimate their monthly payments the best.

Pick an Area - Pin point your search to the areas you are most interested.

Focus and Take Your Time

- Only look at 3 or 4 houses per outing. More than that and they start forgetting which house had what.

Have Earnest Money and Preapproval Letter Available Before Looking

-

When buyer finds house they want to make an offer one, they will need to have Earnest Money in the form of check and a preapproval letter from a lender.

Be Ready To Inspect the Home - Once your offer is accepted, you will have 10 days to complete a home inspection, which is not required but highly recommended. Most lenders do require termite inspection at least.
Paperwork Goes to Underwriters - After inspections and potential repairs are completed the lender will send everything to the underwriters. The underwriters will go over all the documents and may ask for more information from the buyer or agent.
Title Company Prepares Formal Closing Documents - When underwriters see that everything is ok, they tell the lender they are clear to close and title company will formally prepare all documents that need to be signed, and finish the title search.
The Closing - You will then go to the closing to sign paperwork and finish the buying process. The process usually takes place about 45-60 days from the time the contract gets accepted.
It doesn't cost anything to sit down with us to learn more about this process.
Contact us (
859-802-7000)
for more information!
--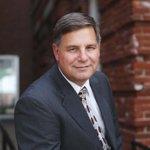 Ken Kordenbrock
513-620-1884
Serving Northern Kentucky & Greater Cincinnati Areas
Specializing In Residential Resale, Buyer & Seller Representation, Investments, REO Properties
Licensed REALTOR in KY since 2014

Licensed REALTOR in OH since 2014

New Construction Sales Specialist

Active in all Tri-State Markets

Working with Ocwen/Fannie Mae, etc.
>> Learn More About Our Team